Seminario: Optimización en centrales de generación de energía
Guatemala, 19 de junio 2018
Endress+Hauser Instrument International junto a INTEK Guatemala se complace en invitarle a participar en el seminario "Optimización en centrales de generación de energía", sobre instrumentación & tecnologías de vanguardia en medición.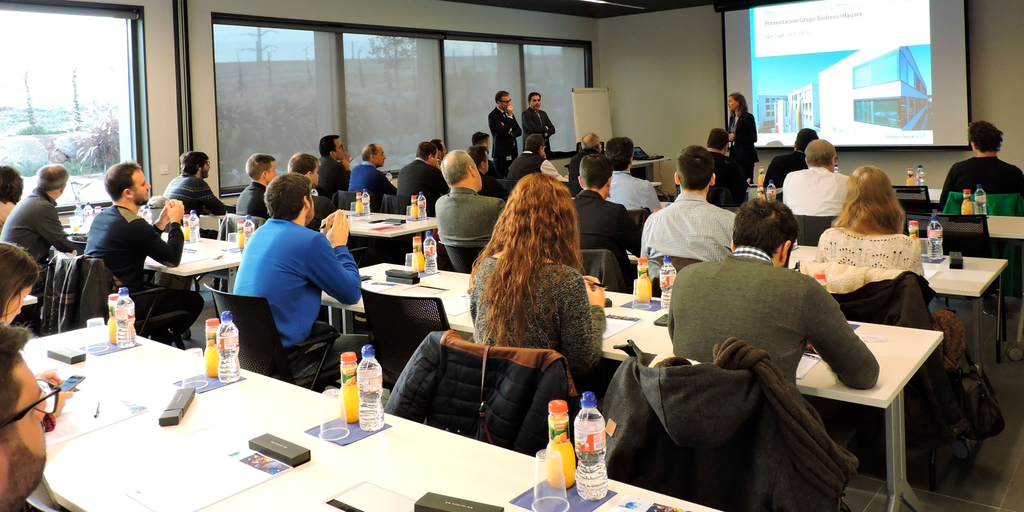 Content
Optimización de procesos, Hidroeléctricas, Geotérmica, Fósiles, Carbón y Biomasa.

Centrales de Carbón, bunker y combustión Interna:

Viscosidad / Medición de Temperatura en alta vibración / Control estático y dinámico de combustible.

Centrales Geotérmicas:

SWAS - Tableros de análisis de agua y vapor / Control y calidad de Vapor / Calorímetro.

Centrales Hidroeléctricas:

Soluciones de medición, control y calidad de lubricación / Niveles de embalses y compuertas.
Objectives
A partir de este seminario los participantes lograrán identificar soluciones de optimización en sus procesos de producción de energía

Encontrar los beneficios en eficiencia, seguridad, confiabilidad y bajo impacto ambiental de la operación, obtenidos gracias al empleo en sus proyectos de las nuevas soluciones de medición de Endress+Hauser.
Who should attend?
Sector de generación de energía, específicamente gerencias de mantenimiento, proyectos, producción, supervisión de instrumentación y automatizacion.
22.06.2020 - 26.06.2020

With the help of actual hands-on tasks you will learn how PROFIBUS fieldbus technology works in detail. At the end of the course you will be able to design and commission a PROFIBUS fieldbus network.

30.11.2020 - 03.12.2020

Using the latest tools and specification, you will understand the network up to the protocol details, supported by hands on tasks.