iTEMP TMT82
Transmisor de temperatura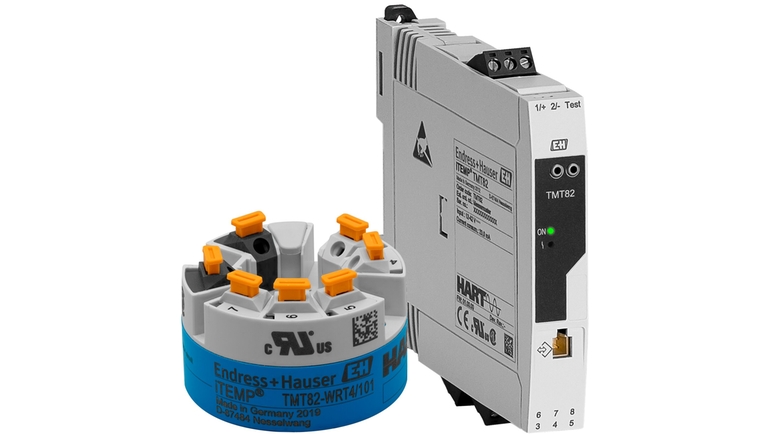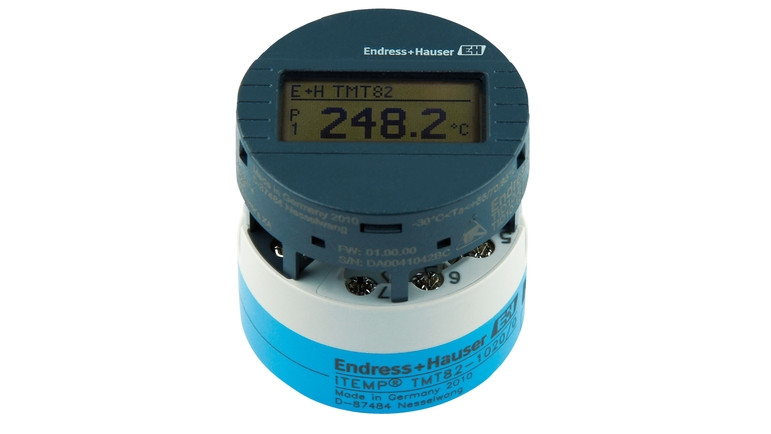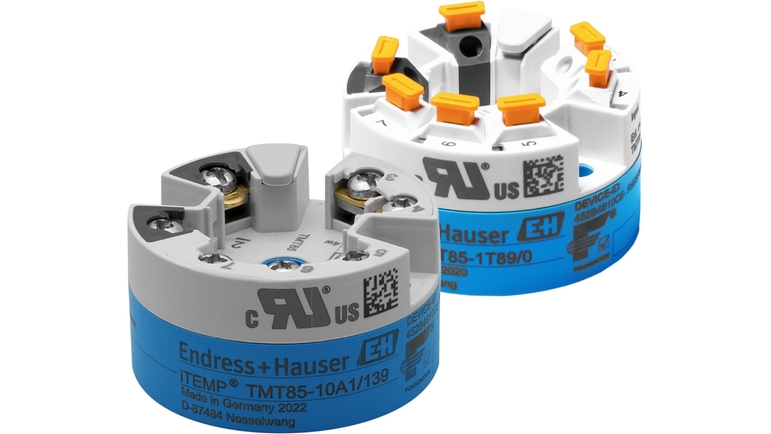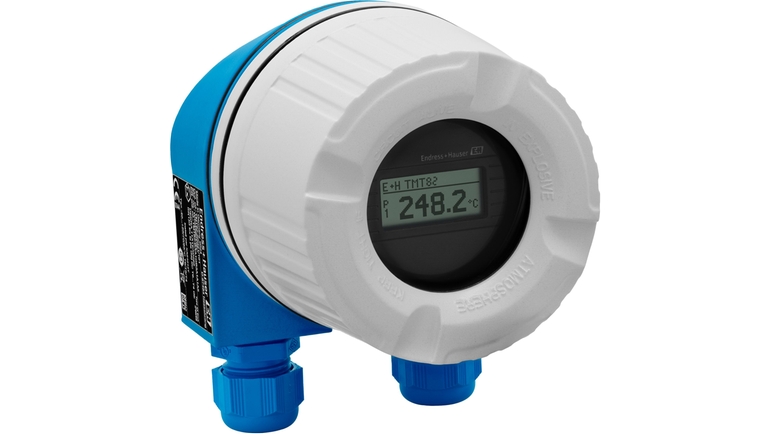 Transformación de las señales del sensor en señales de salida estables y estandarizadas para todos los sectores industriales
Fiabilidad sin igual, exactitud y estabilidad a largo plazo en los procesos más críticos de todas las industrias. El transmisor configurable no transmite solo las señales convertidas de las termorresistencias (RTD) y termopares (TC), también transmite señales de resistencia y tensión mediante comunicación HART®. Elevado rendimiento del punto de medición gracias a las funciones de monitorización de los sensores. Información de diagnóstico según NAMUR NE 107. Optimización de la exactitud de medición gracias a la combinación sensor-transmisor.
Ventajas

Certificado hasta SIL 2/3 - hardware/software - según IEC 61508:2010

Funcionamiento seguro en zonas con peligro de explosión, certificados internacionales como FM IS, NI; CSA IS, NI; ATEX, NEPSI, IECEx Ex ia, Ex nA para instalaciones intrínsecamente...
Ámbito de aplicación

El equipo destaca por su fiabilidad de señal, estabilidad a largo plazo, alta precisión y diagnósticos avanzados (importante en procesos críticos)


Para los más elevados niveles de seguridad, rendimiento y reducción de riesgos

Entrada universal para...
Documentos / Manuales / Software
Accesorios / Piezas de repuesto
The unit is not repairable

Fixing kit cpl.TMT82/85/84 (european)

2x screws, 2x springs, 2x spring rings, 1x sealing CDI-connector

Fixing kit cpl.TMT82/84/85 USA(american)

2x screws, 1x sealing CDI-connector

Set mounting bracket wall cpl. W06 std

Set mounting bracket pipe housing W06 st

Spare parts kit DIN rail terminal plug

TMT82

TID10 Service cable

Extension cable for the CDI-interface for remote operation of the TID10 display for service and maintenance work Length: 40cm.

DIN rail clip

according to IEC 60715 for temperature head transmitters.

Spare RFID TAG

Consists of: RFID TAG, fixing wire, crimp sleeve.

Commubox FXA195

Modem to connect HART field devices to a computer via USB. Commissioning of field devices with software tool. :: To connect to a intrinsically safe signal circuit. :: SIL2, IEC61508.

Display for head transmitter TID10

to plug on. Dot-Matrix measured value display. 12 DIP-switches buttom side. Settings: FF: Simulation, Write Lock. PA: Bus address, Write Lock. Compatible: TMT85, TMT84, TMT82.