iTEMP TMT84
Transmisor de temperatura para cabezal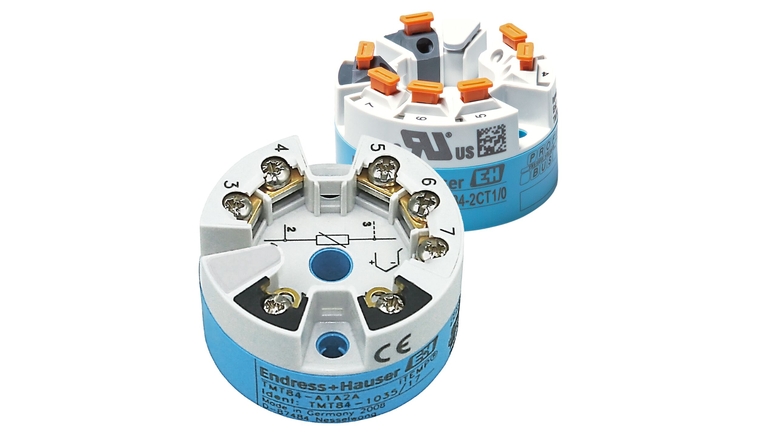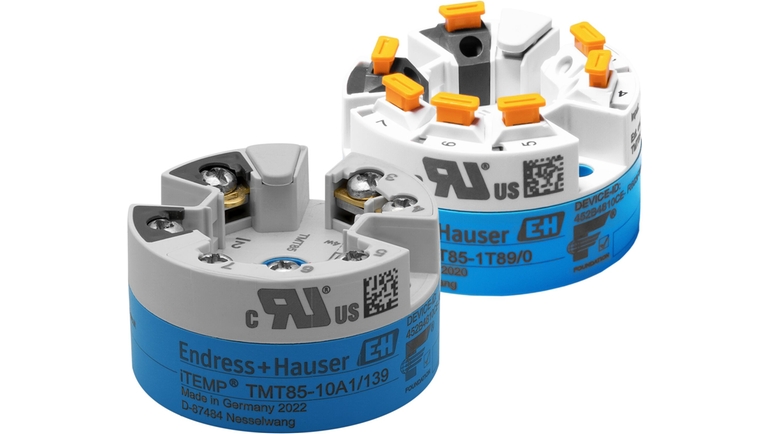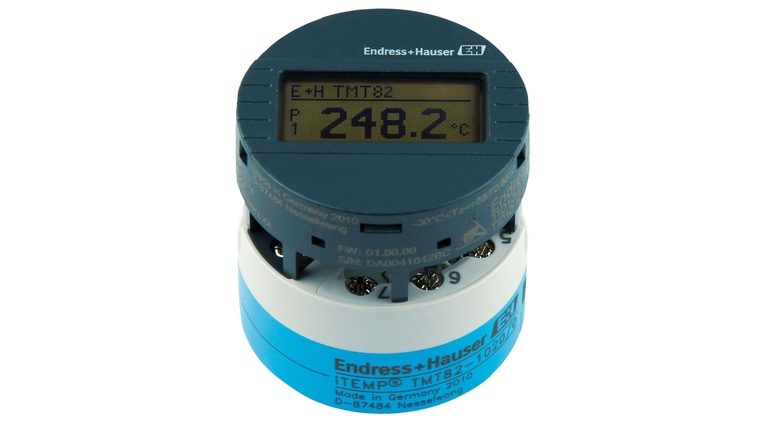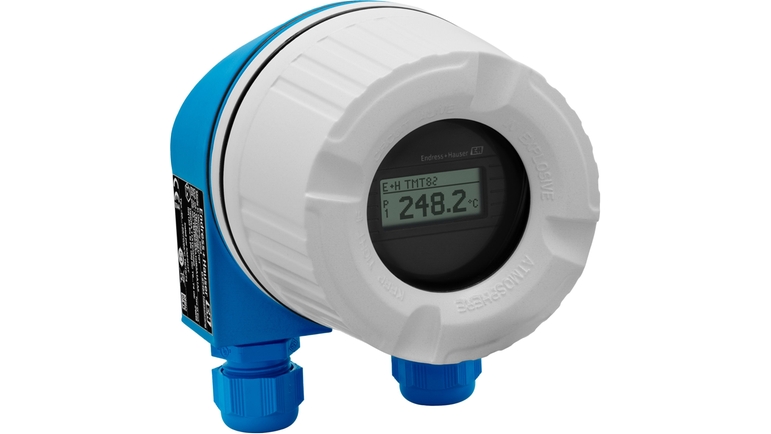 Transformación de señales de sensor a señales de salida digital estandarizada para todos los sectores industriales
Fiabilidad sin igual, exactitud y estabilidad a largo plazo en los procesos más críticos de todas las industrias. El transmisor configurable no solo transmite señales de sensores RTD y TC convertidas a digital, también transmite señales de resistencia y tensión mediante comunicación PROFIBUS® PA. Alta disponibilidad del punto de medición gracias a las funciones de monitorización de los sensores. Información de diagnóstico según NAMUR NE 107. Optimización de la exactitud de medición gracias a la combinación sensor-transmisor.
Ventajas

Comunicación fácil y estandarizada con PROFIBUS® PA Profile 3.02


Cumple con los requisitos de compatibilidad electromagnética (EMC) según NAMUR NE 21 y las recomendaciones de NE 89 con respecto a los transmisores de temperatura con procesamiento de...
Ámbito de aplicación

2 canales de entrada universal y protocolo PROFIBUS® PA para la conversión de señales de entrada a señales de salida digitales


El equipo destaca por su fiabilidad de señal, estabilidad a largo plazo, alta precisión y diagnósticos avanzados (importante...
Documentos / Manuales / Software
Accesorios / Piezas de repuesto
The unit is not repairable

Fixing kit cpl.TMT82/85/84 (european)

2x screws, 2x springs, 2x spring rings, 1x sealing CDI-connector

Fixing kit cpl.TMT82/84/85 USA(american)

2x screws, 1x sealing CDI-connector

Set mounting bracket wall cpl. W06 std

Set mounting bracket pipe housing W06 st

TID10 Service cable

Extension cable for the CDI-interface for remote operation of the TID10 display for service and maintenance work Length: 40cm.

Spare RFID TAG

Consists of: RFID TAG, fixing wire, crimp sleeve.

Display for head transmitter TID10

to plug on. Dot-Matrix measured value display. 12 DIP-switches buttom side. Settings: FF: Simulation, Write Lock. PA: Bus address, Write Lock. Compatible: TMT85, TMT84, TMT82.

DIN rail clip

according to IEC 60715 for temperature head transmitters.
09.09.2019 - 13.09.2019

Con la ayuda de tareas prácticas reales, aprenderá con detalle cómo funciona la tecnología de bus de campo PROFIBUS. Al final del curso, será capaz de diseñar y poner en marcha una red de bus de campo PROFIBUS.

22.10.2019 - 25.10.2019

Mediante las sesiones prácticas, aprenderá en detalle cómo funciona la tecnología de bus de campo PROFIBUS.